Not too fond of these next few sketches, but we'll see where they lead to. This thrusday is the first day that I get to meet the student I'm mentoring. That should be interesting. Hopefully I'll be able to lead in the right direction.
Bad luck continues.. Cats broke one of my few wine glasses, toilet over flowed... AFTER I peed (nice, I know), and now the power button on my desktop broke off, so I won't have a desktop for the next few weeks.. Thankfully, I have my laptop. Looking forward to next week, as my interview is approaching.
Here are the sketches. These are for my encyclopaedia as well.. I don't know, just not to fond of them at this stage.
Will O' The Wisp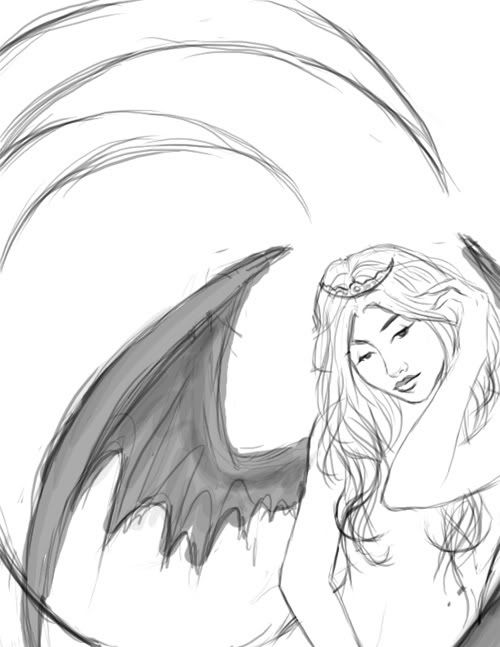 Melusine
This is a portrait of my friend Ty (
glitchritual.com
)after he made fun of me for drawing something in 'chibi' style. He makes for an adorable 'chibi'.